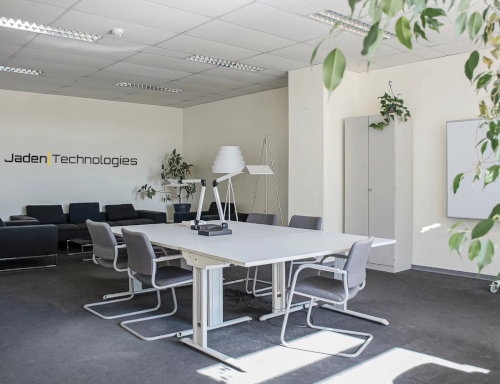 Jaden Technologies GmbH is a privately owned, family-run company based in Duisburg, Germany. Founded in 2010, the company has grown continuously since. Initially, as a manufacturer of passive cooling solutions for computer systems and in particular game consoles, the company has developed into one of the most prominent suppliers of thermal compounds.
Our products are sold worldwide in over 127 countries, with a special focus on private and business customers in Germany and the E.U. Our product portfolio, consisting of thermal pads, pastes and adhesives, is known for excellent quality at a fair price. Anyone who works for us knows that quality is a dynamic and lively topic and requires discipline across the entire supply chain. From the design phase to delivery.
Our thermal compounds are used across the entire industry. Our customers are manufacturers of mobile phones, computers and industrial machines, as well as universities and research institutes, such as CERN. Our customers appreciate the possibility that each of our products can be designed individually, for every possible application, thermal compounds can be offered in the required size and with tiered discounts when purchasing large quantities.
We stay true to our principles and are loyal to our employees. We are constantly researching new technologies, because it is our belief that only experience, knowledge and interdisciplinary thinking can solve the important tasks of our time.